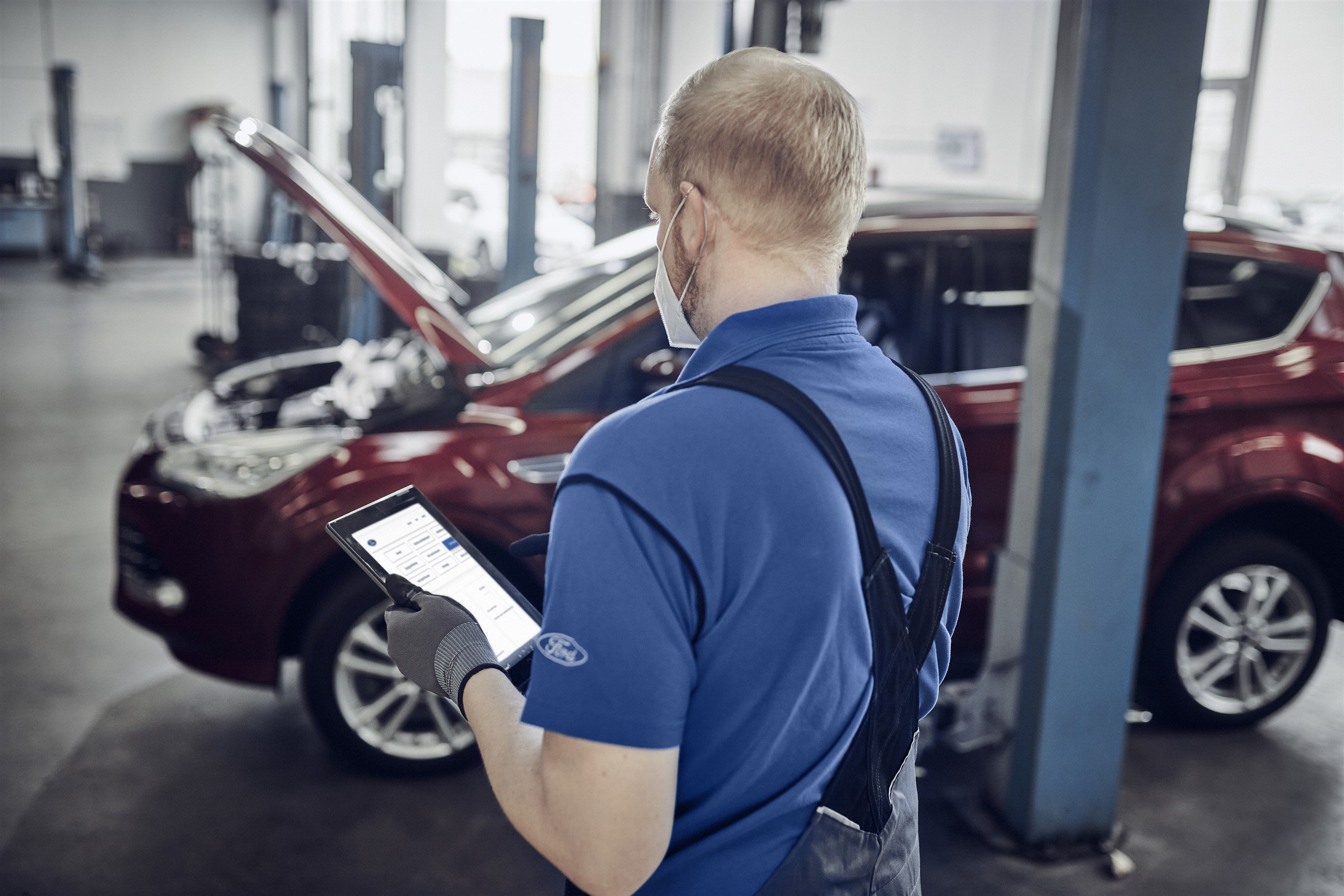 Spread the cost of your Servicing with a Service Plan
Our service plans are designed to help you budget for the cost of servicing your vehicle and make owning a Ford as easy and convenient as possible.
Servicing your vehicle in line with the manufacturer's specification is key to supporting reliability, safety and economy. By choosing a Service Plan, you will have already paid for the work required before your vehicle is serviced.
Our Service Plans include the following benefits:
Monthly Payments: An affordable, fixed monthly payment by direct debit covers the cost of all routine scheduled service work.
Inflation-Proof Servicing: If the price of labour and/or parts increases during the term of your plan the cost of your Service Pan won't increase.
Improved Fuel Economy: A professionally serviced vehicle will run more efficiently. You can enjoy every journey knowing that your vehicle is in the best condition for maximising fuel economy.
Resale Desirability: A Full Service History helps to boost the desirability and value of your vehicle if you decide to sell it.
Flexible: Your Service Plan is refundable or transferable to the new owner if you decide to sell your vehicle.
Please contact Service Reception on 01454 338998 to find out more about spreading the cost of your servicing.
Ask for more information on our Service Plans