Ford Hybrid and Electric Vehicles
We're excited to introduce you to the excellent range of new Mild Hybrid, Hybrid, Plug-in Hybrid and battery electric vehicles that have been announced so far and help you discover more about the different powertrains available. For a detailed look in to Electrification, please visit Ford.co.uk.
Which Electric Vehicle Is Right For You?
We have a choice of Electric Vehicles to suit a range of budgets and needs:
Mild Hybrid: Fiesta, Puma, Focus, Kuga
Hybrid: Kuga
Plug-In Hybrid: Kuga
Click the images below for our latest offers on these models:
Please get in touch with our experienced sales team, who will be pleased to answer any questions you may have on Ford's range of hybrid vehicles.
Please click on the icons below to find out more information on Mild Hybrid Vehicles, Hybrid, Plug-in Hybrid and All-Electric Vehicles.
Mild Hybrid Electric Vehicles (MHEV)
Mild Hybrid Electric Vehicles (MHEV) can be the ideal great choice for drivers who travel on a lot of shorter journeys, especially around town and at lower average speeds.
Mild Hybrid vehicles have two sources of power that work together – a battery-driven electric motor, that helps improve efficiency, and a conventional engine. The electric motor does not power the car, but simply assists it.
The internal combustion engine is assisted by an electric motor and when stationery or at low speed the engine can switch itself off and seamlessly restart when needed.
The separate 48V Li-ion battery is automatically recharged through regenerative braking during braking and coasting and there is no need to connect the battery to a power source.
Click here to find out more about the MHEV Powertrain.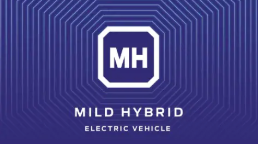 Hybrid Electric Vehicles (HEV)
Hybrid Vehicles (HEV) are becoming increasingly popular, particularly in cities and urban areas, where their fuel efficiency can be an advantage.
A seamless blend of electric and conventional power, Hybrid vehicles have two sources of power. They can automatically switch between pure electric mode (for short distances) and conventional mode or use both to power the vehicle.
HEV vehicles have an internal combustion engine, as with Mild Hybrid vehicles (MHEV), but they also have a more powerful motor and larger battery. This offers more assistance to the engine and enables the vehicle to drive parts of short journeys at low speeds using just the electric motor. Thanks to the conventional engine, this can help improve driving range as the vehicle is capable of using both battery and the internal combustion engine.
The battery in a Hybrid Vehicle is recharged by a combination of the engine and regenerative braking, not from plugging in to a mains power source. The Hybrid transmission is fully automatic and doesn't come with a manual gearbox.
Click here to find out more about the Hybrid powertrain.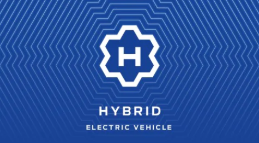 Plug-In Hybrid Vehicles (PHEV)
PHEV vehicles offer the advantage of being able to be charged from an external electricity supply, along with the functionality of full Hybrid technology.
Plug In. Charge Up. Improve Efficiency. Plug-in Hybrids have two sources of power, like a Hybrid, but with a larger high voltage battery, enabling you to drive longer distances on All-Electric power.
They're capable of zero emissions and a range of up to 30 miles (50km), thanks to the larger capacity of the battery, with the option to switch to Hybrid mode to save battery life and to petrol or diesel-only for those longer journeys.
Click here to find out the Plug-In Hybrid powertrain in the All-New Kuga.
There are a range of charging options, from plugging into the mains to advanced self-charging technology. Click here for an overview about the most common ways you can make sure your PHEV is charged up and ready to go when you are.
100% Electric. Simply charge it up and go. All-Electric cars are powered by electricity alone, which means that they have to be charged up before you set off on your journey.
Running on battery power alone, All-Electric Vehicles offer a number of advantages to drivers, including zero fuel, zero emissions, lower scheduled servicing costs, reduced road tax and no penalties in some low emission zones, which means fewer trips to the fuel station and lower maintenance costs.
Charging is straightforward; charge at home where you can plug in overnight and have a full charge in the morning or charge at public electric car charge points at motorway service stations, shopping centres and supermarkets.
There is up to £3,500 available from the Government's plug-in grant incentive scheme for new electrified vehicles and a grant of up to £500 on the installation of home charging equipment.